Maple Soft

Maple
Maple is the essential technical computing software for today's engineers, mathematicians, and scientists. Whether you need to do quick calculations, develop design sheets, teach fundamental concepts, or produce sophisticated high-fidelity simulation models, Maple's world-leading computation engine offers the breadth, depth, and performance to handle every type of mathematics.
Maple-Sim
MapleSim is a physical modeling tool unlike any other. MapleSim is built on a foundation of symbolic computation technology, which efficiently manages all of the complex mathematics involved in the development of engineering system models, including multi-domain systems and plant models for control applications.
For more details: http://www.maplesoft.com
V-Rep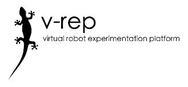 V-REP
The robot simulator V-REP, with integrated development environment, is based on a distributed control architecture: each object/model can be individually controlled via an embedded script, a plugin, a ROS node, a remote API client, or a custom solution. This makes V-REP very versatile and ideal for multi-robot applications. Controllers can be written in C/C++, Python, Java, Lua, Matlab, Octave or Urbi.

V-REP is used for fast algorithm development, factory automation simulations, fast prototyping and verification, robotics related education, remote monitoring, safety double-checking, etc.

For more details:
http://www.coppeliarobotics.com
Solidworks


Solidworks
SolidWorks solutions cover all aspects of your product development process with a seamless, integrated workflow—design, verification, sustainable design, communication and data management. Designers and engineers can span multiple disciplines with ease, shortening the design cycle, increasing productivity and delivering innovative products to market faster.
3D CAD
SolidWorks 3D CAD solutions enable you and your team to quickly transform new ideas into great products.
Electric Design
Subject your designs to real-world conditions to raise the quality of your products while you reduce your costs for live prototypes and testing.
Simulation
Combine the electrical schematic functionality of SolidWorks Electrical Schematic with the 3D modeling capabilities of SolidWorks Electrical 3D and do it all in one powerful, easy-to-use package. SolidWorks Electrical Professional is ideally suited for the user that supports both the electrical and mechanical design integration.

For more details: http://www.solidworks.com